Westhighland White Terrier Puppies.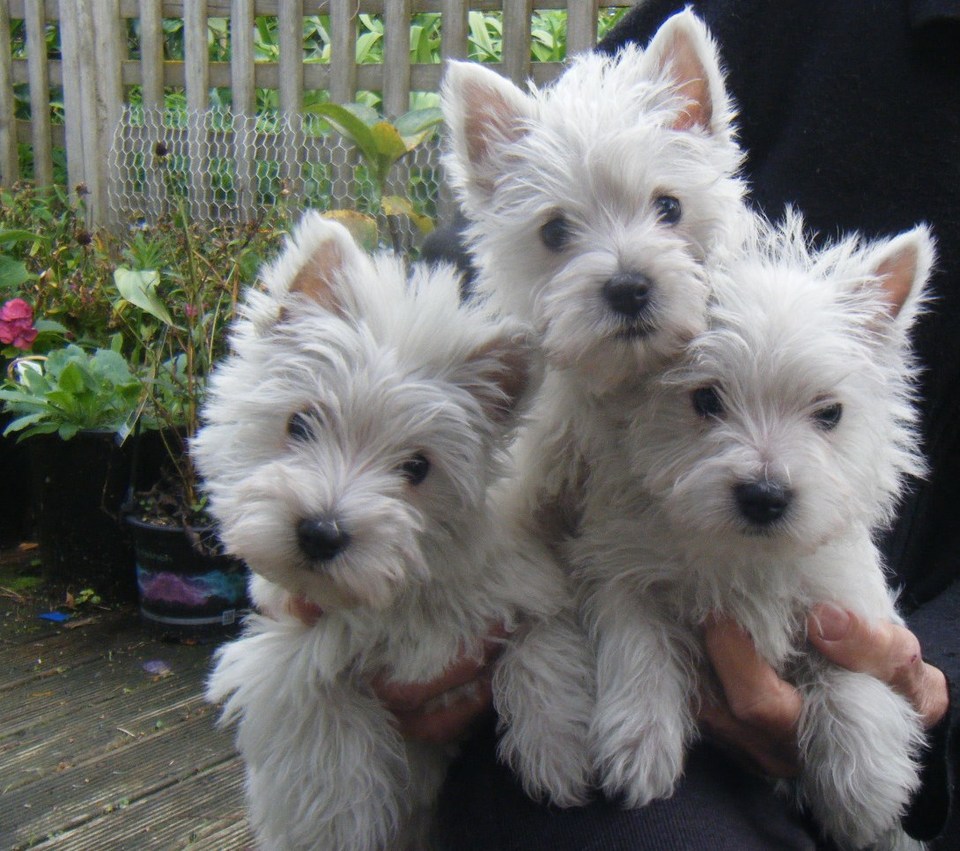 Hope to have a Litter of Pure bred Puppies born soon.
Would be ready end May,eary June,19
Lovely dogs with the energy for someone who wants a little breed dog to go walking with..
plenty of energy to keep up with the children at play.
Email me for information on when I will have litters for sale.
Thankyou, Pam.