Westhighland White Puppy from Previous Litter Sold.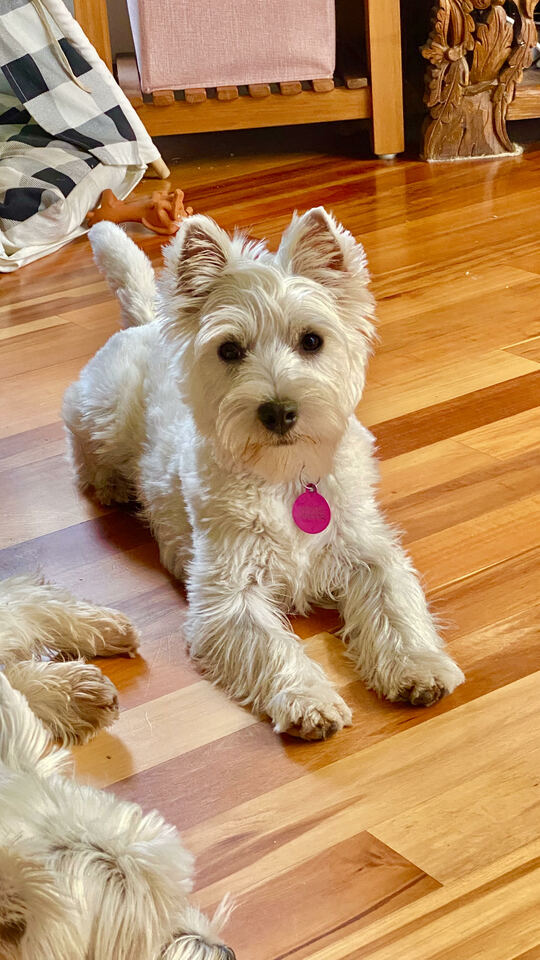 If you like White Dogs then the Westie is certainly a Good Choice.
Very Beautiful
They are very loyal.
Can be up for a walk with you whenever you want to go.
they can keep up with the Childrens Play.
Or they can just curl up with you to watch telly.
A little dog that wants to Please.
If you think you would like a puppy from my current litter,
email or Phone Pam or Grant for more info.
Posted: Sun 18 Dec 2022