Cavoodle 1st Generation Puppies.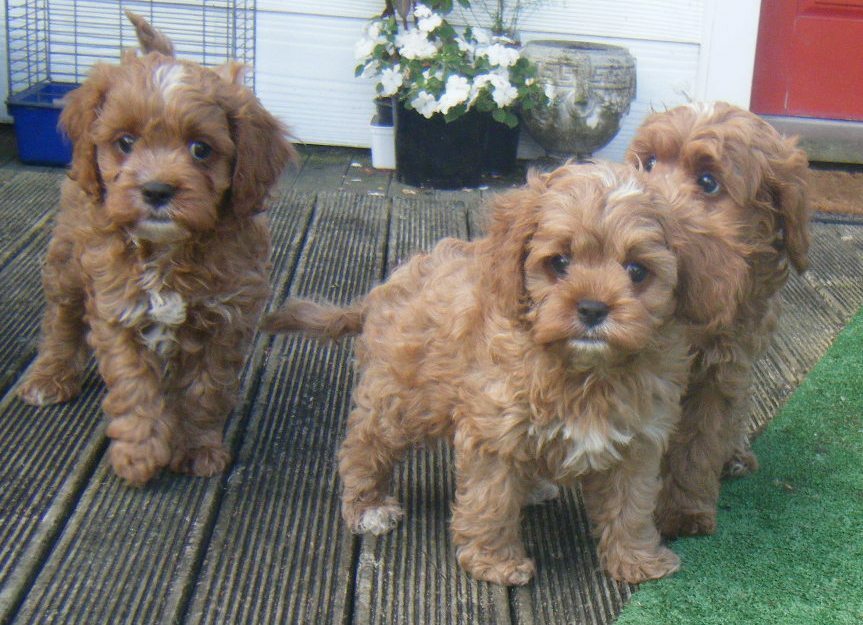 Could be puppies born approx 16th.3.20 available 8 - 9wks old this May,for new homes
Mum 3year old Blenheim Cav.K.C.S.
Dad is a nice shade of red. good natured.
Will be Mums first litter, so am hoping all will go well and the pair will produce a lovely litter
Puppies may be similar to the ones in the photo. (is mums sister's pups)
if you are interested in a puppy ready May, 20 email me. thankyou, Pam.
Posted: Sat 18 Jan 2020